Sembla
Sembla design and develop elevated homewares that are focused on the integrity of the product, the wellbeing of the maker, and the health of the planet. Each piece is made entirely by hand in female-led artisan cooperatives, with an emphasis on creating opportunities for women and disadvantaged workers.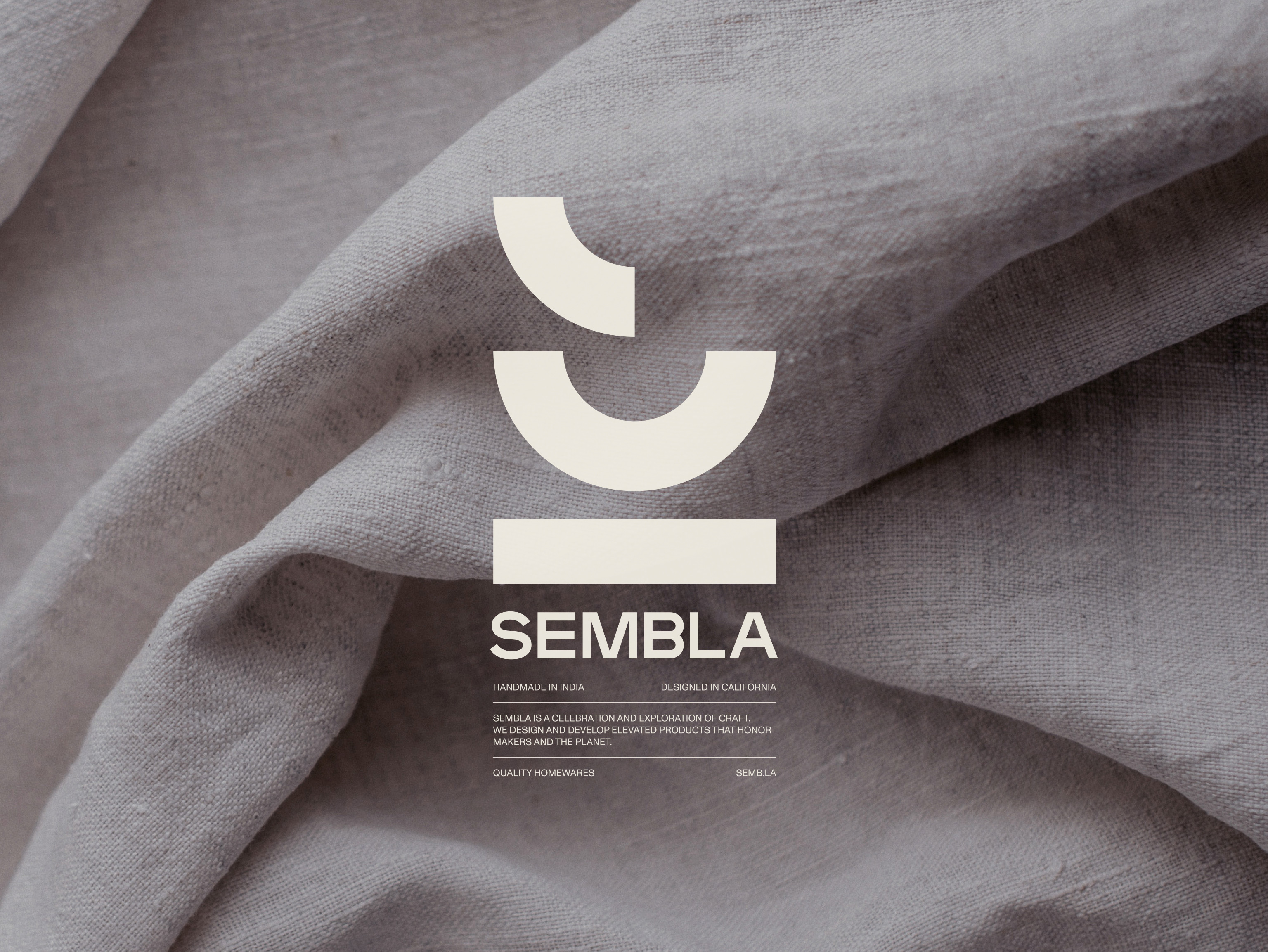 What we delivered
naming
brand identity
copywriting
collateral
tone of voice
Sembla employs over 5,000 artisans worldwide, training women in leadership roles and supporting over 12,000 dependents. Their mission is to create employment and opportunities for a large international network of makers and bring their craft to a global audience.
The products are designed in California and produced globally by an artisan network using techniques specific to their culture and region. The result is high-quality, functional pieces using local, natural materials and time-tested techniques. This collaborative design process celebrates the cultural traditions and methods of their artisan partners, rooted in respect.
An invented word, Sembla derives its structure from the words 'resemblance' and 'assemble'. These foundation words connect the visual form of the products with the idea of collections and the assembly of items. The logo is a bold, scalable mark that abstracts an S letterform and references stacked kitchenware.
Paired with process imagery, maker portraits, and a mix of bold and sophisticated typography, the result is a simple, elevated system that heroes both the product and producer.
Tone of voice by Writing For Design.