We are an independent, creative studio based in Sydney. We specialise in brand identity including naming, visual identity, and verbal identity, as well as creative direction, digital design, and campaigns. We collaborate with writers, strategists, photographers, motion designers, and developers to work with a diverse range of companies, products, and brands.
Photographed by Saskia Wilson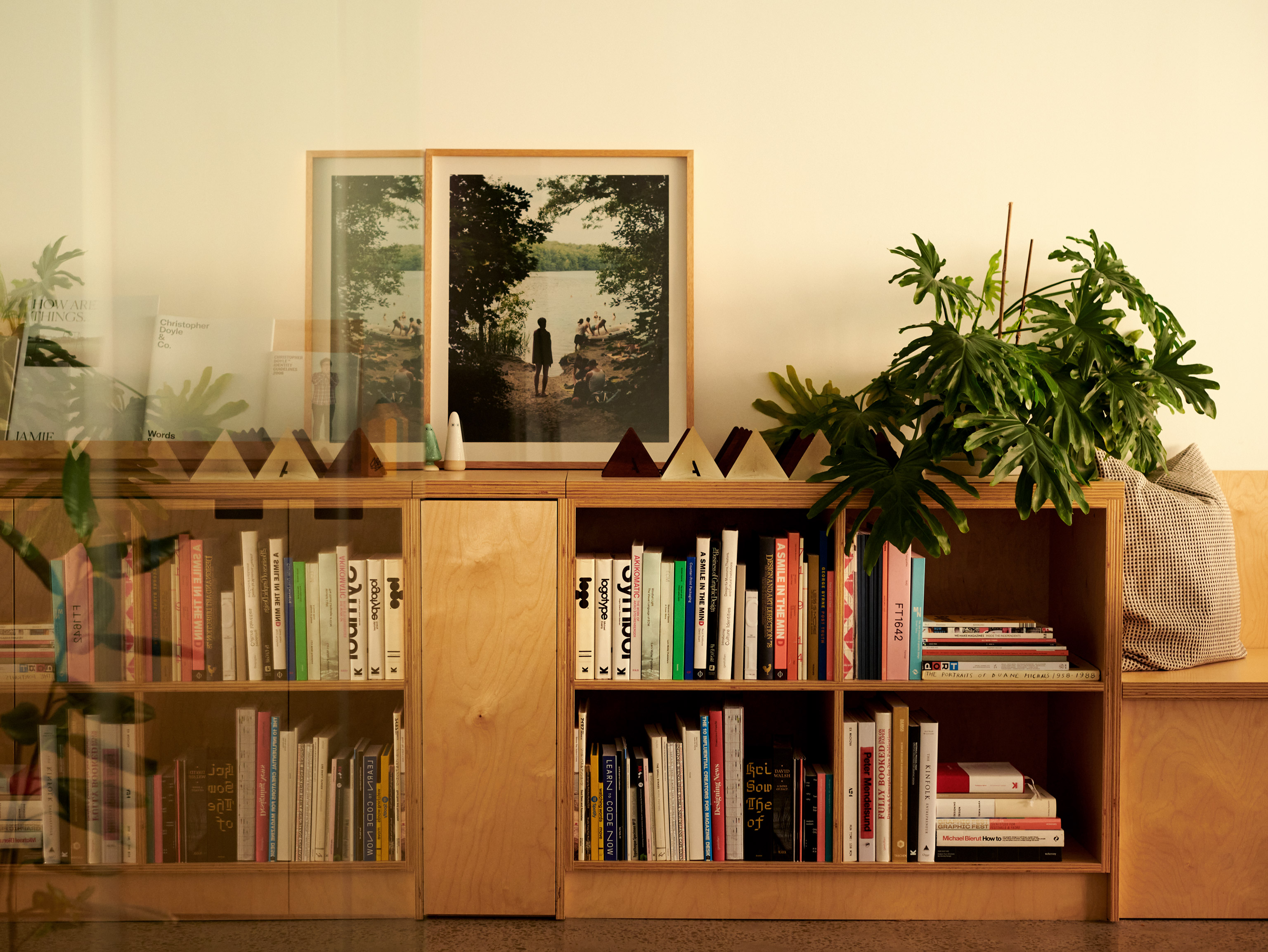 WHAT WE DO

Workshop facilitation
Brand strategy

Brand positioning

Naming
Brand identity

Copywriting
Verbal identity
Brand guidelines

Editorial design
Art direction
Digital design

Motion design

Social content

Campaigns
WHAT WE DON'T
Sleep well
Call home enough
Keep receipts
Run in the rain
Dream much
Repeat ourselves
Take many long walks
Enjoy flying
Fall gracefully
Cope well in the dark
Split bills
Wear less than SPF50
Free pitch
Jump queues
Stretch before exercising
Believe in ghosts
Want sparkling, still is fine
Run in public
Visit galleries enough
Smoke
Stretch after exercising
Dance much
Do shots
Eat enough greens
Take sugar
Suffer fools
Want fries with that
Get legroom
Like peas
Repeat ourselves
Count steps
Count our chickens
Even own chickens
Step on cracks
Hard boil eggs
Move quickly, break things
Sprint
Bake
Knit
Settle
Steal
WHAT WE WANT
We want to create work that communicates. Work that is appropriate. Work that is considered, accessible and unique. Work that helps make things simpler and smarter. We want to make products and brands more helpful, more beautiful, and more fun. We want to think before we act. We want to work with people, not for people. We want to be part of change.
HOW WE WORK
We don't have any charts or diagrams that explain our creative process. And we don't have clever names for the stages of our projects. But we do have curiosity. We believe that to truly solve a problem you need to talk about it. You need to look at it from every angle. You need to discuss and debate it. Pull it apart, then put it back together again. And you need to do all of these things together. Conversation, consideration and collaboration. That's our process.
WHO WE ARE
Christopher Doyle
Creative Director With over 20 years experience, Christopher has worked at some of Australia's leading brand and design agencies. His work has won numerous local and international awards, been used as the basis for educational material in Europe and the United States and appeared in feature articles for Desktop, Creative Review and Grafik Magazine.
In 2011 his work was selected to be part of Graphic Design: Now in Production (GD:NIP) – a joint exhibition with Cooper-Hewitt and the National Design Museum in New York. He has given talks for around the world Brand New, Creative Mornings, Sex, Drugs & Helvetica, Semi Permanent, Kyoorius and the Australian Graphic Design Association, and has lectured at colleges and universities throughout Australia.
Christopher also once found a piece of Nutri-Grain breakfast cereal that looked like E.T. and sold it on eBay for a thousand dollars. True story.
Stephen Grace
Senior Designer Since joining the studio in 2016, Stephen has worked on award-winning brand identities and campaigns as a designer, copywriter and motion designer, for a broad range of clients including Spotify, TikTok, and the Australian Brandenburg Orchestra.
He has led brand, digital and print projects for Theatre Royal Sydney, The Kitchen, and Small Hours. Stephen has also delivered talks for Adobe, AGDA and Shillington College.