Small Hours
Small Hours create sustainable, high-quality home and kitchenwares. Their mission is to provide beautiful, functional alternatives to single-use products, and build a community of eco-conscious consumers. We were engaged to position, name, and brand the company to help establish a sophisticated, environmentally-aware platform.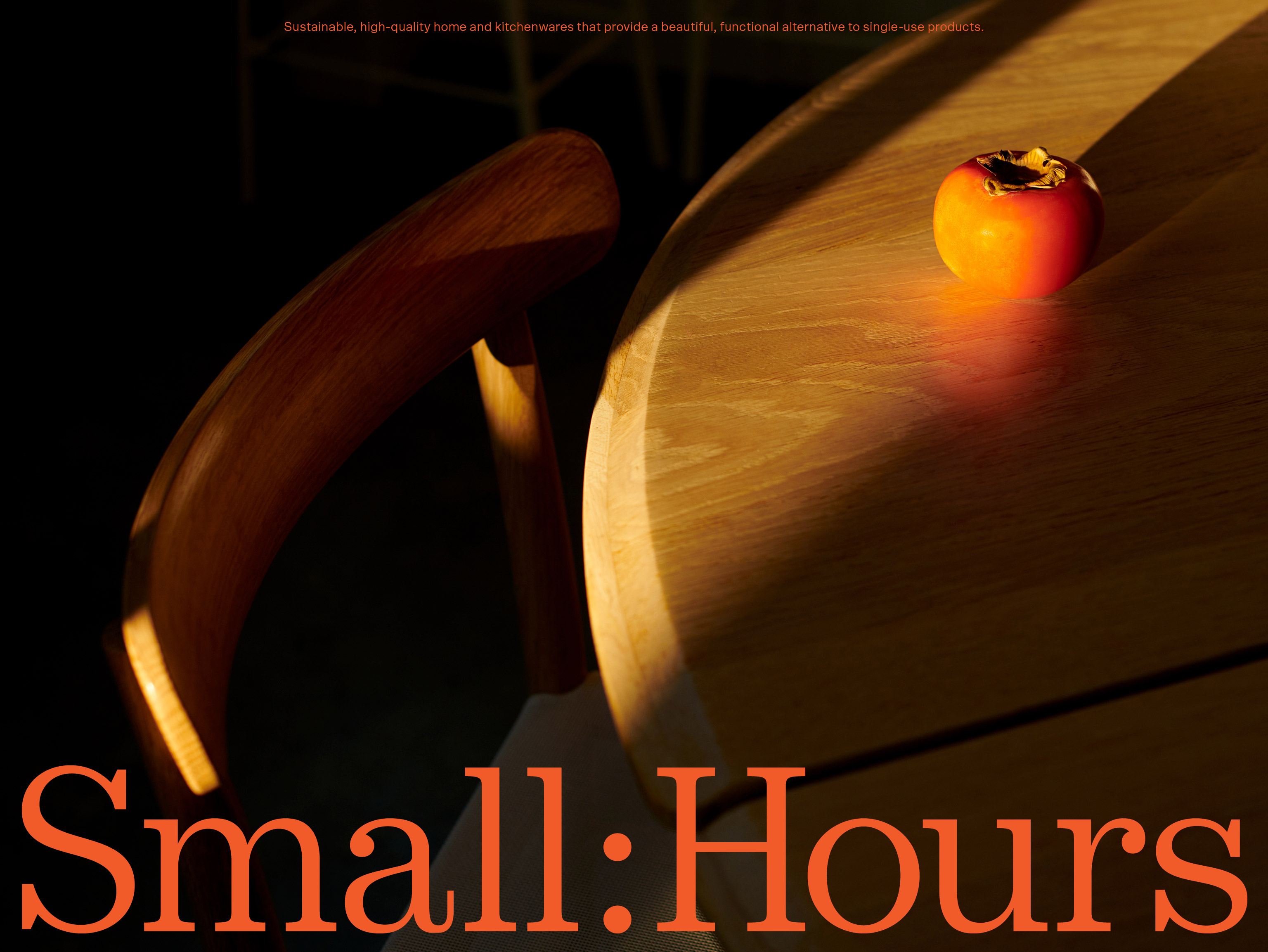 What we delivered
art direction
brand identity
campaigns
copywriting
naming
print
tone of voice
Named after the early morning, pre-dawn hours, the identity is built around the core idea of time. The logotype references this idea by incorporating the colon found within clock faces, which is then extended to create a flexible verbal system. Working with copywriter Cat Wall, we developed a tone of voice that was encouraging while also communicating a sense of urgency around sustainability and the climate.
Photographer Saskia Wilson shot a suite of observational product, lifestyle, and nature imagery, all captured during the small hours. The result is a collection of warm and quiet images, that complement the typography and messaging, allowing the brand to convey the importance of time, the power of choice, and the possibility of change.
Tone of voice by Cat Wall.
Photography by Saskia Wilson.