The Kitchen
The Kitchen is a creative management and production agency representing a new era of image-makers. Their artists include some of Australia's most innovative and driven photographers and filmmakers who pride themselves on producing work that weaves organically between the domains of art, storytelling, and photography.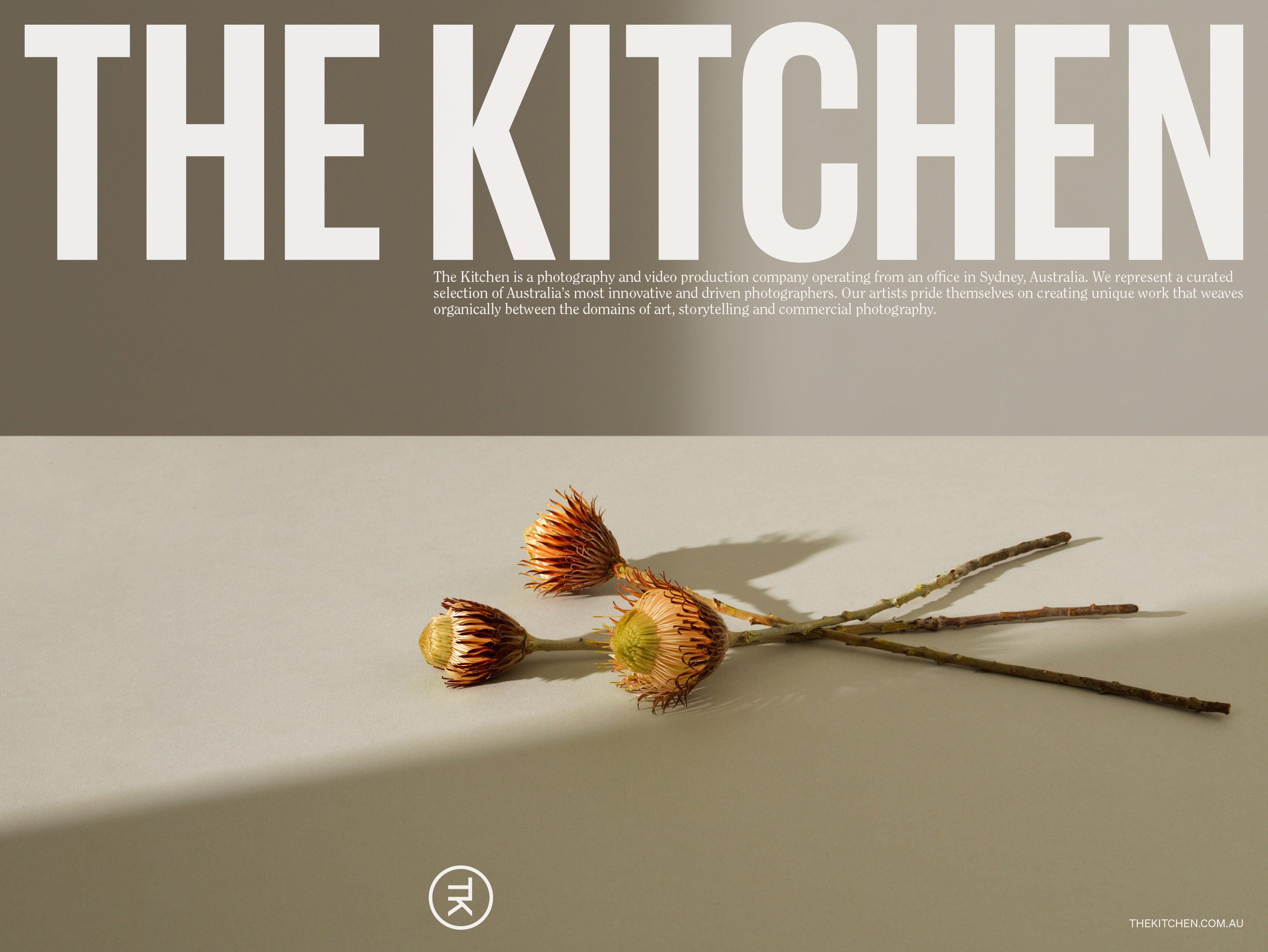 What we delivered
art direction
digital design
brand identity
campaign design
print
In 2020, The Kitchen turned 20. To celebrate this milestone we were engaged by the company's founder, Shannon Stoddart, to evolve The Kitchen's visual identity as well as develop a new website, promotional material, and company collateral.
The existing monogram, a simple yet clever nod to the director's chair, was redrawn and refined to ensure more consistent form and better legibility at small sizes. The monogram was then paired with a set of contrasting typefaces to give the brand a cinematic, yet sophisticated tone. Dramatic scale shifts paired with striking imagery result in a bold and confident system, cementing The Kitchen's reputation as one of Australia's most respected creative agencies, representing Australia's best creative makers.
Photography by Nick Bowers, Tim Swallow, Juli Balla, and Simon Lekias.