Tom Mark Henry
Tom Mark Henry is an award-winning Australian interior design studio that delivers crafted, functional spaces that foster sensory experiences. Prior to their studio's expansion to Brisbane, Tom Mark Henry engaged us to elevate and evolve their brand identity, website, and a suite of internal documentation to inspire potential clients and reflect the spaces they enrich.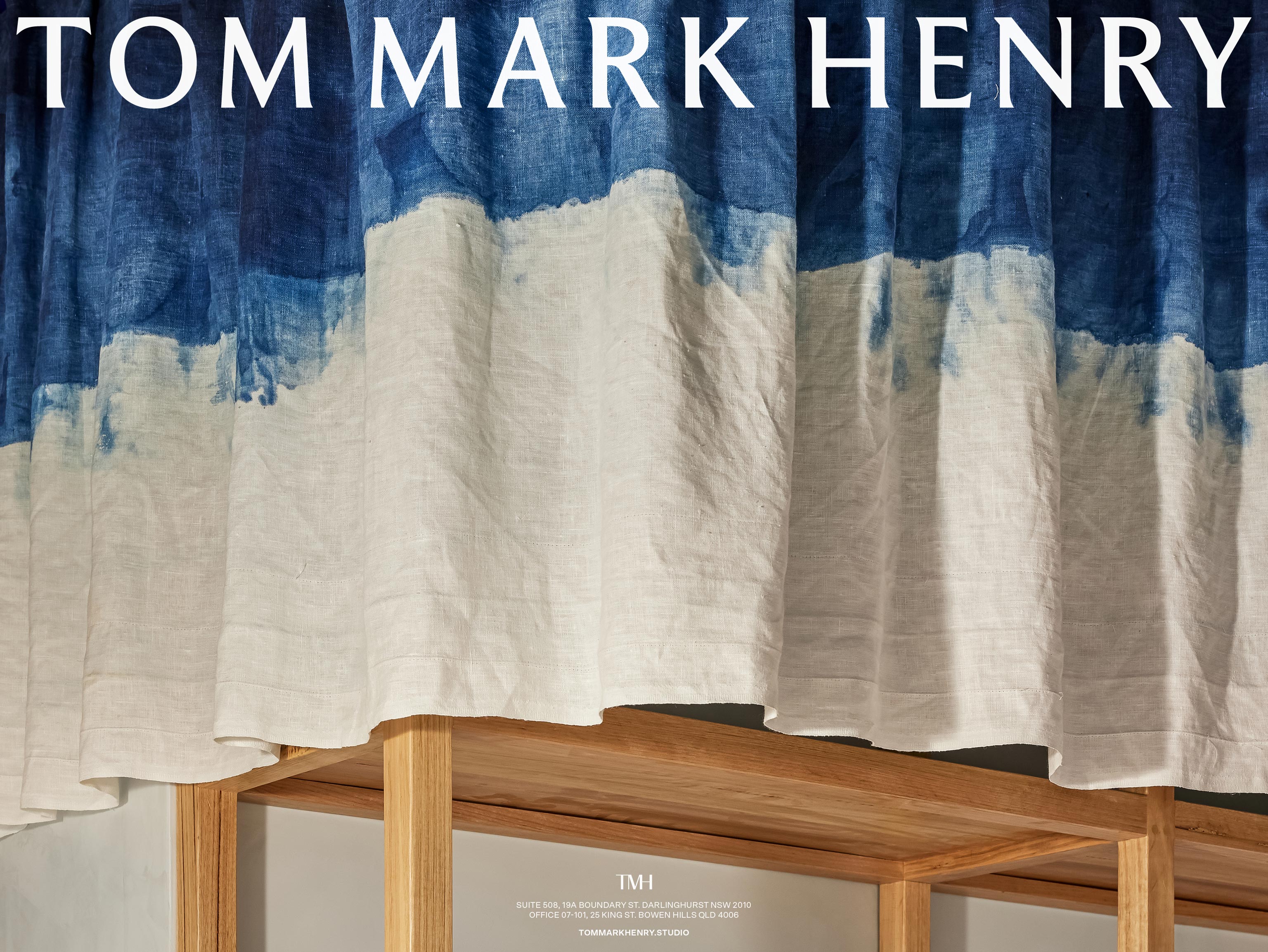 What we delivered
brand identity
digital design
collateral
print
A sculptural serif wordmark sits at the centre of the new identity, evoking a sense of drama, elegance, and sophistication. To ensure legibility and brand recognition at small sizes, we also developed a custom sans-serif monogram to be used in conjunction with the wordmark, or in isolation at small sizes. These brand elements are paired with a contrasting typography system to help frame the authentic, boutique interior design services the studio offers.
The delicately balanced relationship between large, asymmetrical serif headlines and the lower-level sans-serif typography system creates an engaging tension that speaks to the craft that sits at the heart of Tom Mark Henry's practice.
Paired with a library of stunning project images these brand elements celebrate Tom Mark Henry's rich and diverse history, while also helping to set the stage for the studio's next chapter, as they continue to grow.
Visit tommarkhenry.studio 
—
Website development by ED.
Photography by Damian Bennett, Ryan Linnegar, and Pablo Veiga