Tsu Lange Yor
In 2022, Australian singer and actor Troye Sivan began work on the development of his own product and fragrance line, Tsu Lange Yor. A spirited celebration of self and sanctuary, we were engaged to develop the brand identity, art direction, motion, packaging, and digital design for the brand.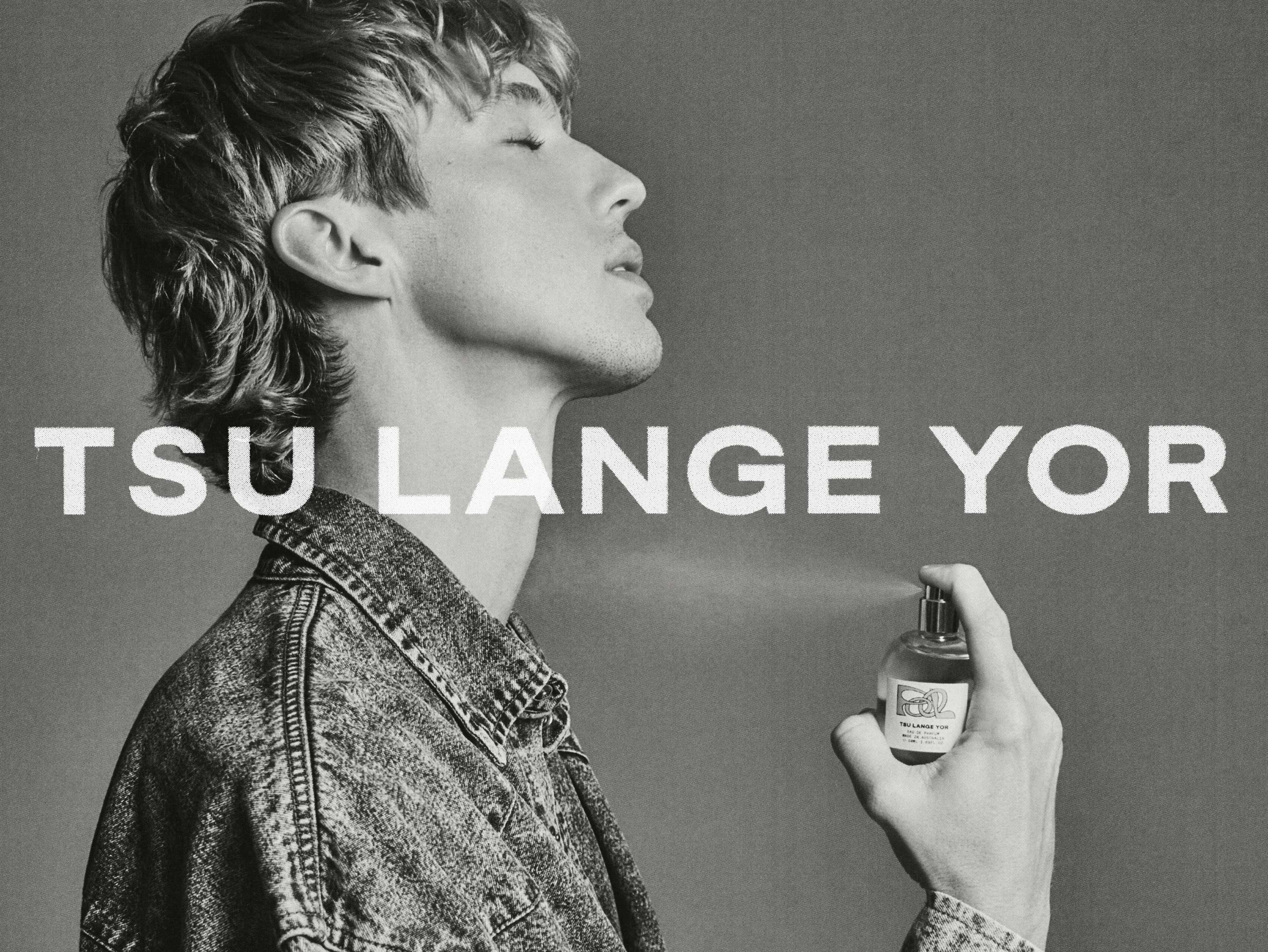 What we delivered
brand identity
art direction
digital design
packaging
motion design
print
tone of voice
campaigns
Tsu Lange Yor is an exploration into unorthodox elevation and the sophistication of lifestyle, space, sex, and soul. Designed for person and place.
Partnering closely with Troye and his team we were initially briefed to develop the core identity elements for the brand. What began with a bold and distinct logotype, grew into a rich and layered set of tools including a supporting type system, visual language, photography direction, motion design, labelling system, and digital experience.
Comprised of a constantly shifting set of elements, the visual language was born from free-form image-making and experimentation. Incorporating graphic and hand-drawn illustrated elements, as well as video and portrait photography, the brand presents a subtle yet crafted visual landscape that celebrates intimacy, texture, and feel.
A paired-back labelling system was designed for the products that presents fixed core brand elements as well as allowing for custom product logotypes and graphic elements. This system was then applied to secondary packaging and instructional collateral.
We then designed and managed the development of a custom e-commerce site. Delivering an intuitive and media-rich browsing experience, the result is an immersive digital space that encourages the viewer to explore the product range as well as a gallery of images and brand collages.
Visit tsu-lange-yor.au
—
Creative direction by Troye Sivan
Project lead Steele Mellet
Brand identity, art direction, motion, packaging, and digital design by CD&Co.
Photography by Joe Brennan, Lauren Bamford, and Joel Adler
Video production by Byron Spencer
Product design by Joel Adler
Tone of voice and copywriting by Cat Wall
Digital development by Bone Digital
Packaging production and management by Contain
Pool type illustration by Bráulio Amado